20 May

Lab Testing

A laboratory is a facility that provides conditions in which scientific or technological research, experiments, and measurements take place. Laboratory services happen in a variety of settings. These include clinics, industries, hospitals, and regional or national referral centers. Laboratories are useful in specific fields of study hence come in various forms. One of these is testing laboratories. Testing laboratories work in the analysis of various fields and studies.
Over time, the number of testing laboratories keeps increasing. There are various reasons that explain this rapid growth. One is the significant diversity in products and growth in consumer demand. Also, globalization of sourcing that provide the intense thrust behind testing and certification. Another reason is that companies use labs to satisfy the rising expense of product insurance. This happens through checking out of new or improved products before their release.
Functions of Testing Laboratories
Various businesses and industries use testing laboratories for different uses including:
Provision of data: This works on identifying the quality of a product or process. This applies to small companies in securing independent, analytical results.
Certification of products: This is applicable as a marketing tool. It works in ensuring the credibility of products
Analysis of drug tests: Laboratory tests check samples of blood, urine, or body tissues. These are from employees of a certain company. It works in detecting the presence of drugs.
Testing of water and soil quality: This happens in an environmental testing laboratory especially before a business person makes a major land or facility.
Checking out of new or improved products before release: This arises from the increasing expense of product liability insurance by companies.
Types of Testing Laboratories
Testing laboratories generally limit themselves to one specific testing area. There are different types of testing areas depending on the kind of analysis they perform. Some of these testing laboratories include:
Mechanical engineering: Carries out tests to determine the physical and mechanical properties of materials.
Organic: Carries out analysis of consumer products whose components are generally organic compounds. These include cosmetics, petroleum products, soaps and detergents, and environmental pollutants such as pesticides.
Microbiology: Involved in the analysis of food products, water samples, antimicrobial agents among others. Their tests include pathogen testing, environmental monitoring, and process control or, quality.
Inorganic: Works on the analysis of inorganic compounds. These compounds include polymer products including paints. Also, aluminum products such as cooking pots, food products such as salt and animal feeds.
All labs specialize in different areas of analysis and thus do not engage in any other type of testing. This increases the efficiency of the results presented to you as a business person as the testing laboratory focuses on their area of expertise.
Target Market
Testing laboratories come in different forms. This is why their target market tends to differ. It depends on the type of analysis performed in the laboratories.
For clinical testing laboratories, the target market involves clinicians, physicians, patients among others involved in the medical field.

For inorganic labs, the target market includes farmers. It helps in detecting the viable type of animal feeds. Industries involved in paints, food products and aluminum products also use inorganic labs.


Microbiological laboratories target industries involved in environmental conservation and preservation. Food production and manufacture industries together with water industries also apply.


For organic labs, their target market includes industries involved with components such as cosmetics and petroleum products.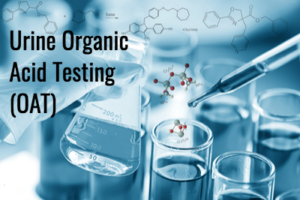 Mechanical laboratories target industries such as construction, automotive, welding and farming activities.


Benefits to The Market
Testing laboratories play an important part in the society. The society requires testing labs when it comes to businesses and industries. They play various roles for the betterment of diverse sectors. This depends on the kind of analysis done. These can divide into two. Including benefits to society and benefits to businesses and consumers. Benefits to the society include job creation and wealth generation. Digital inclusion, bargaining power and intellectual capital also fall in this category.
Benefits to industries covers a wider platform as it:
Increases national industry competitiveness
Provides acquisition of knowledge
Ensures that products used meet the requirements on the basis of quality
Ensures user safety and protection of consumer rights
Contributes to development of the national industry. This happens through provision of inputs enabling project validation and improvement.
Promotes growth of knowledge and supports regulation agencies in the certification process
Makes the entry of counterfeit products into the country difficult through testing
Why Choose to Work With Testing Laboratories?
Quality and safety assurance is paramount when it comes to your products. This is why testing laboratories continue developing exemplary analytical techniques in ensuring the best service to business people and consumers. This applies in the vast amount of testing performed in these laboratories. Business people should be very careful. Selection of testing labs is very essential. Factors you should consider include quality, nature of services and expense. Amount of time necessary to get results from the labs also matters. You should also check on certification of the testing laboratory matter.
Testing laboratories provide very credible and efficient services. This is especially to the business people and customers that choose them. They provide incredible results regardless of what kind of analysis the customers want.